Audio Archives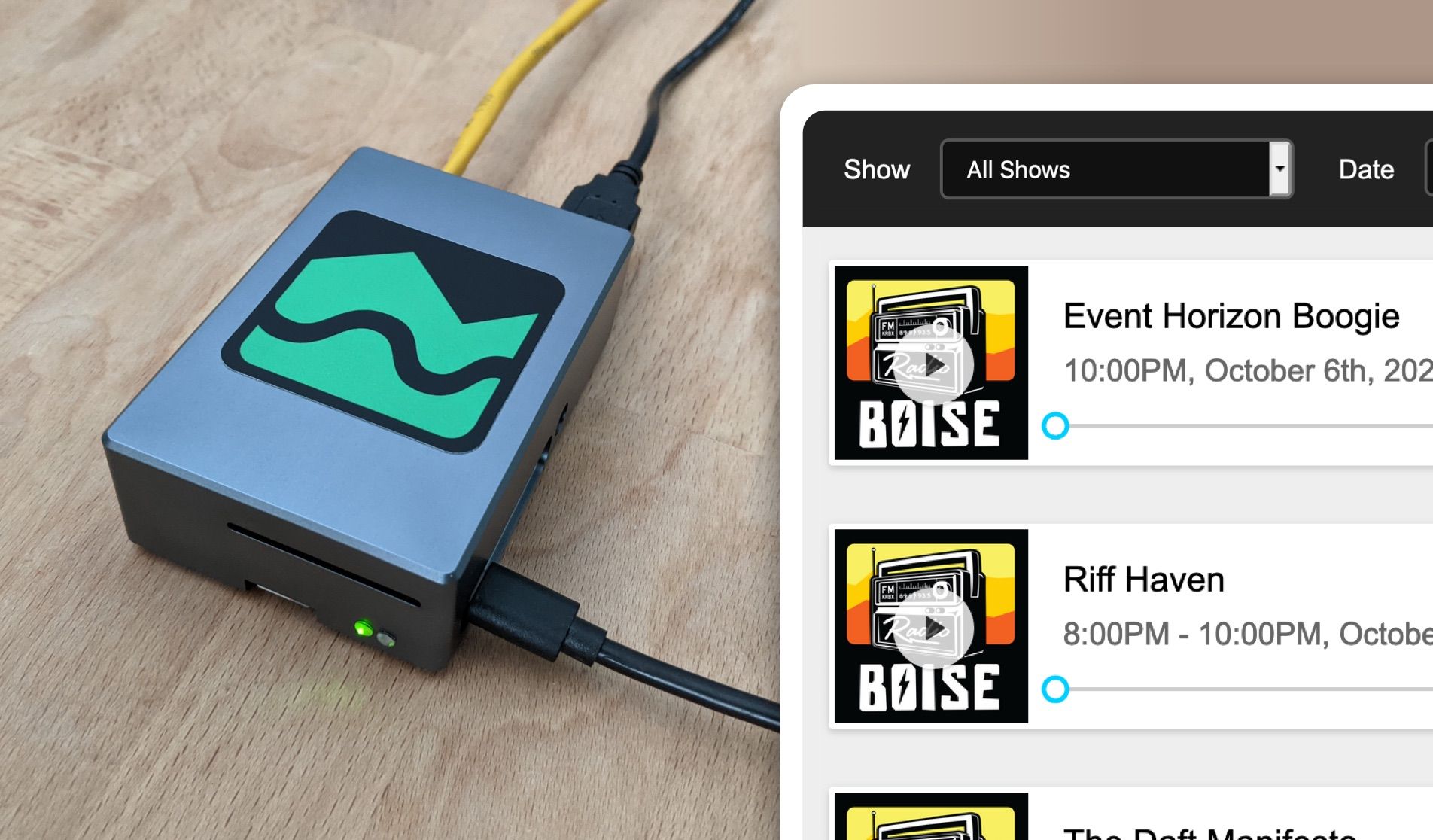 Creek can automatically create on-demand audio archives for your station.
⚡️ Live stats! Updated every hour.
Here is a live example of the audio archives:
Pricing is straightforward:
Creek Studio: $50/mo or $550/yr.
Hardware: $320 one-time cost.
Storage: About $4 per month for each year of audio stored.
Installation help: 1 hour included, which covers most cases.
For more about pricing, see our Pricing page.
Want audio archives for your station?
Email us: help@creek.org
Here is how Creek Studio looks when everything is installed, and the archives are running.
This example station also includes Spinitron integration.
Here's an example of the archives for Mana'o Radio in Maui. The archives are styled to match their website (the blue color theme and logo).
There are two ways to install the archives:
Add a main "Archives" page for all shows.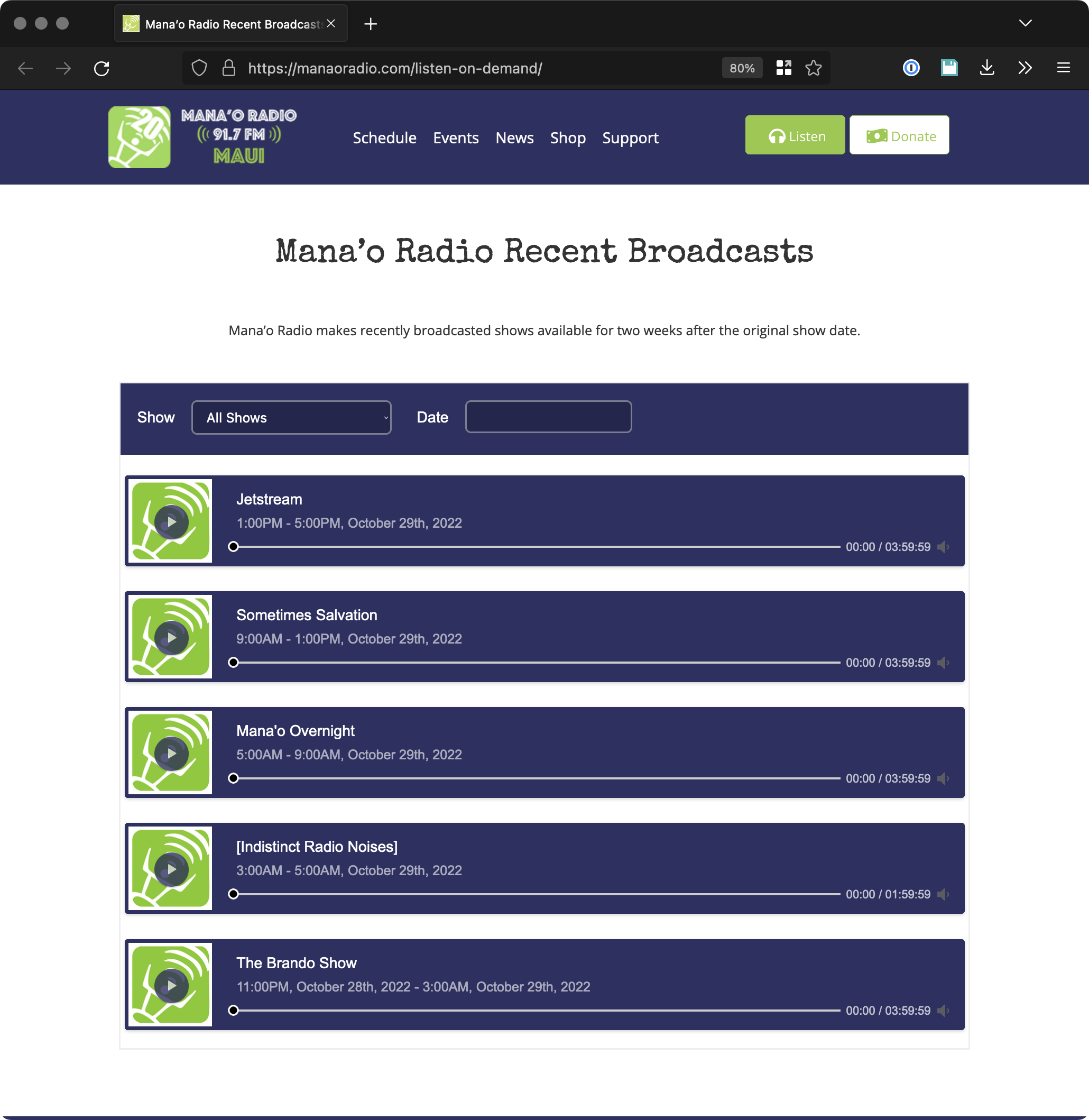 Add each show's archives to its own page.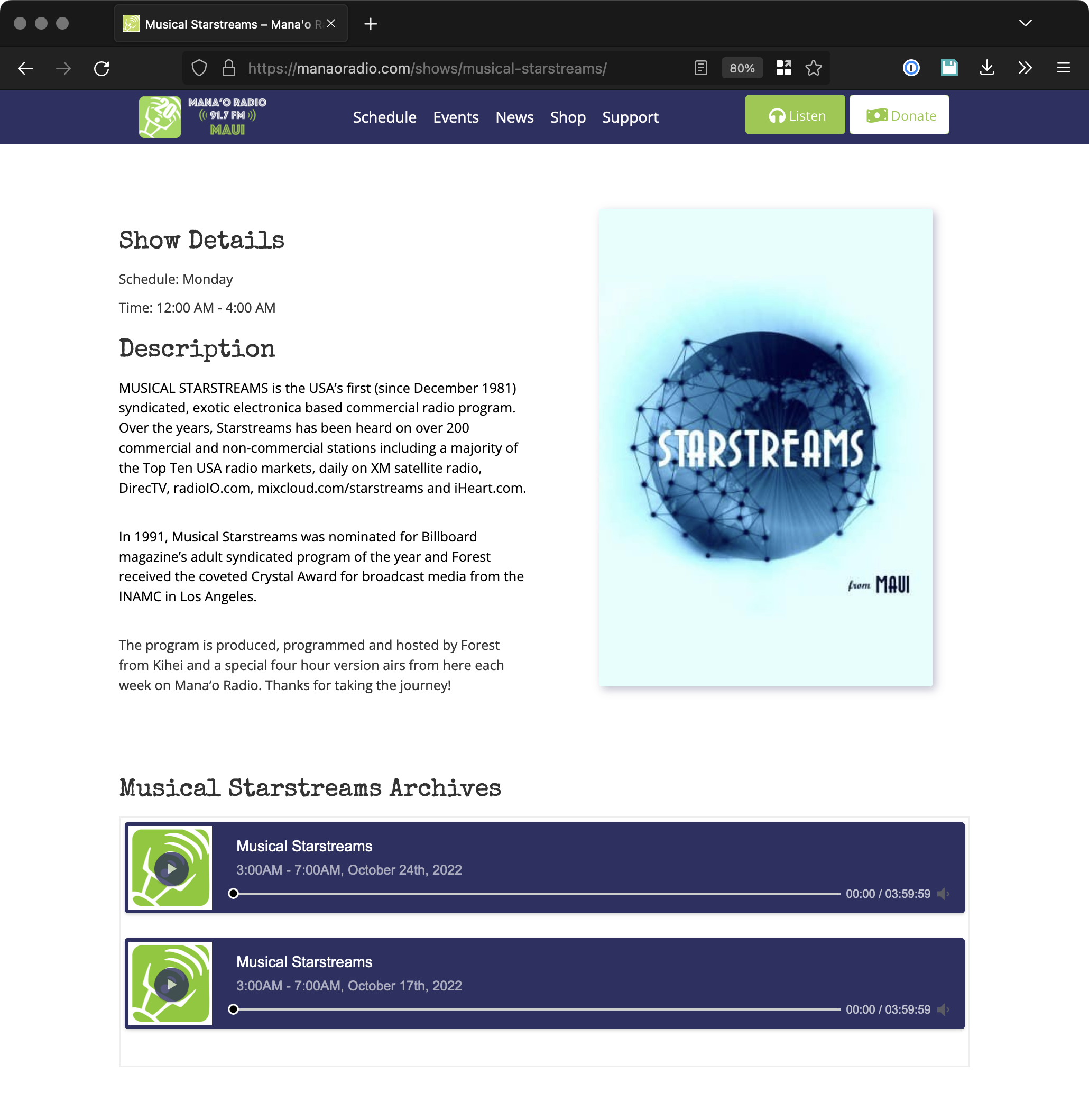 The archives require a Creek Adapter to be installed in your studio. It's a hardware device that records and streams.
Buy the Creek Adapter ($320).
Email us at help@creek.org to set up Creek Studio for your station ($50/mo or $550/yr). The archiving service is part of Creek Studio.
We'll ship the adapter to you in 7-10 days.
Install it in your studio. You only need to connect three cables: power, ethernet, and USB audio.
Once installed, email us at help@creek.org and we'll make sure that everything is working.
The archives are based on the show schedule.
To edit the schedule:

Click Edit Schedule from the homepage.
Or, click Studio (in the top left corner) > Schedule.

Archives are uploaded 10-15 mins after the show is done.
Spinitron overrides the schedule
If you use Spinitron integration, then you only need to edit the schedule over at Spinitron.