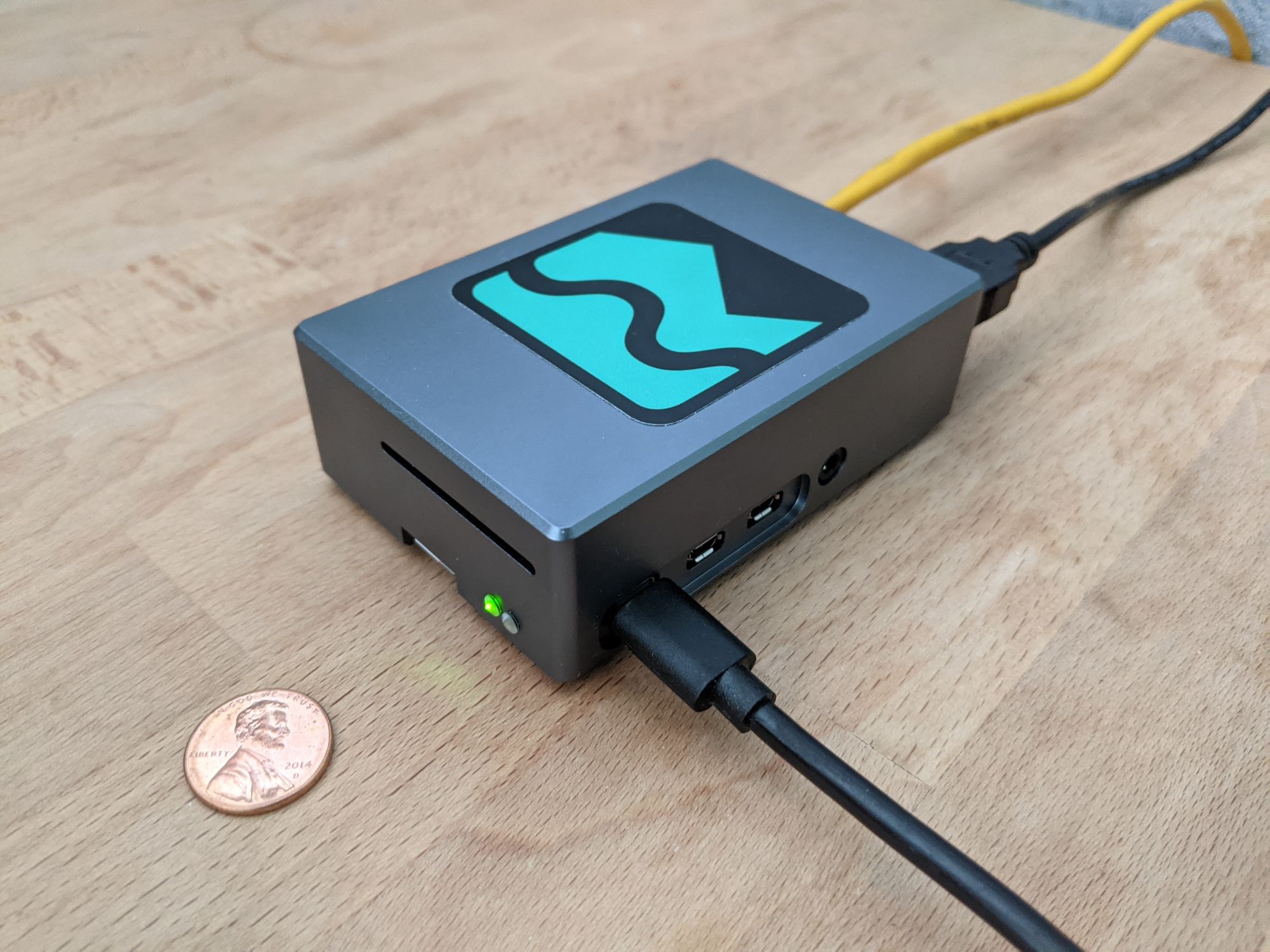 Creek Adapter
Like a Barix™ but with nifty tools like audio archiving.
The Creek Adapter connects your physical studio to Creek Studio.
Automatically archive the audio at your radio station and upload it to Creek Studio.
Stream your audio, similar to a Barix or Telos device.
Connect three cables:

Ethernet.
Power.
USB audio.

Contact us at help@creek.org to activate your Creek Adapter.
The device supports any class-compliant USB device. This includes:
Scarlett 2i2
PreSonus Studio 24c
PreSonus AudioBox 96
Behringer UCA202
Lexicon Alpha (Thanks to Grant at KZFR!)
Anything else that says "class-compliant" on the specs. Ask us if in doubt.
The standard encoding quality is 192Kbit/s MP3.
Want a different encoding quality? Email us.
We can send the audio stream to any Icecast server. Email us and we'll set this up for you.